View All Work
Fort Dental
Web Design, Branding, Collateral, Social Media
The Story
As Fort Dental was moving into a new space in Fort Worth, they felt it was time for a new brand to match their growing practice. We helped them achieve this through name idea generation, a forward-thinking design approach, and discussing ideal outcomes from their full rebrand. After developing a family of logos, a new color palette, fresh fonts, and patterns for the company, we incorporated these into a new website to showcase their dental expertise and successes. In addition to a full face lift and digital presence, a full range of print collateral was created in order to transform the identity of Fort Dental.
After a year and a half of updating and refreshing the Fort Dental brand, the doctors and their staff are happily moved into to their new space with successful feedback and interaction from their new look.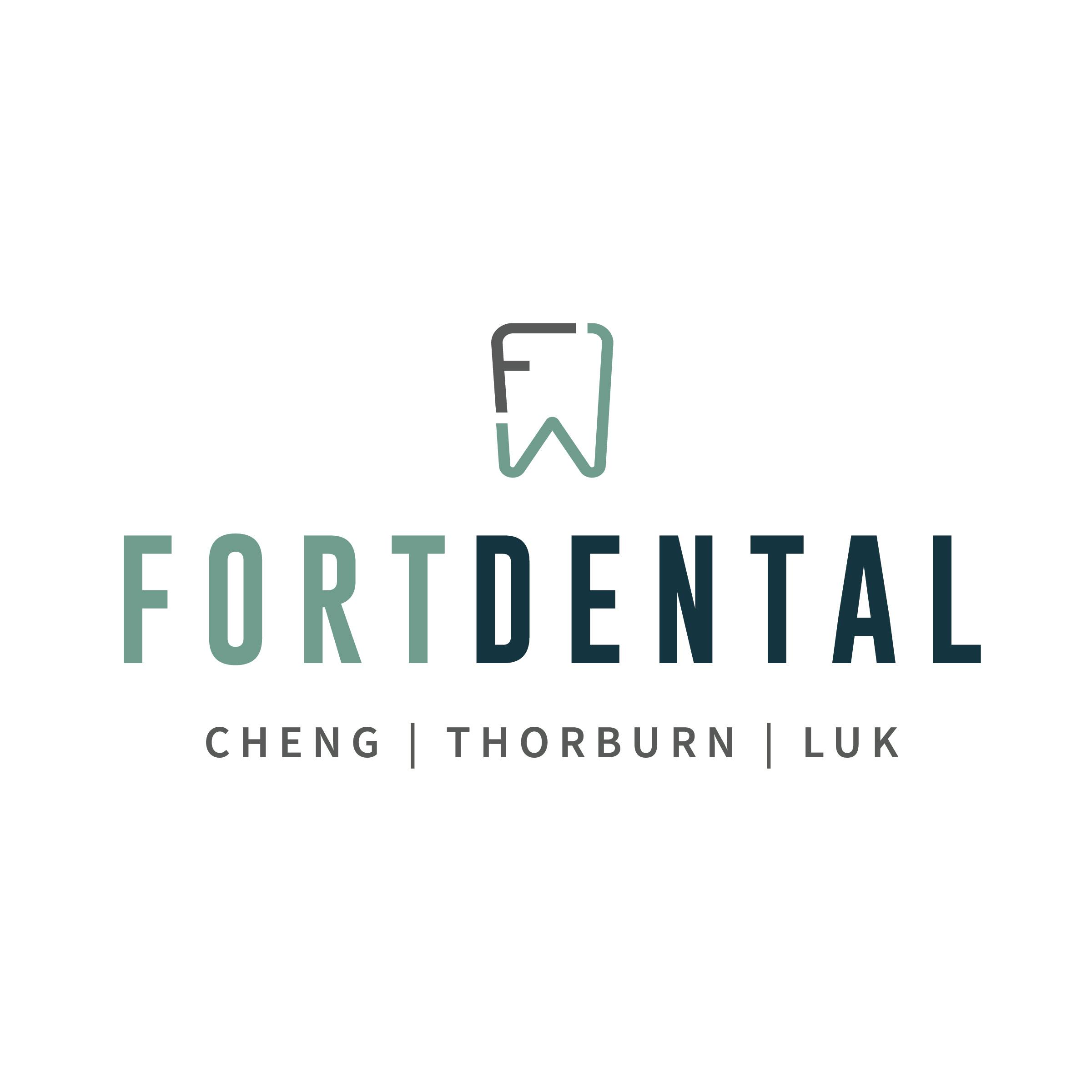 Brand Design
When designing the new logo and brand mark, we wanted to encompass the Fort Worth heritage of the practice and their years of establishment and experience while pushing forward with a modern yet classic feel. As a practice committed to advancing in the technologies of dentistry while still maintaining a personalized and first-class level of service, we wanted to ensure that this rebrand showed exactly that.
In a business where word of mouth is crucial, print collateral including the updated Fort Dental identity was an essential part of this rebrand. From appointment reminder cards to custom toothbrushes to moving announcements, we wanted to ensure that the professionalism and advancement of Fort Dental was shown in every part of their assets.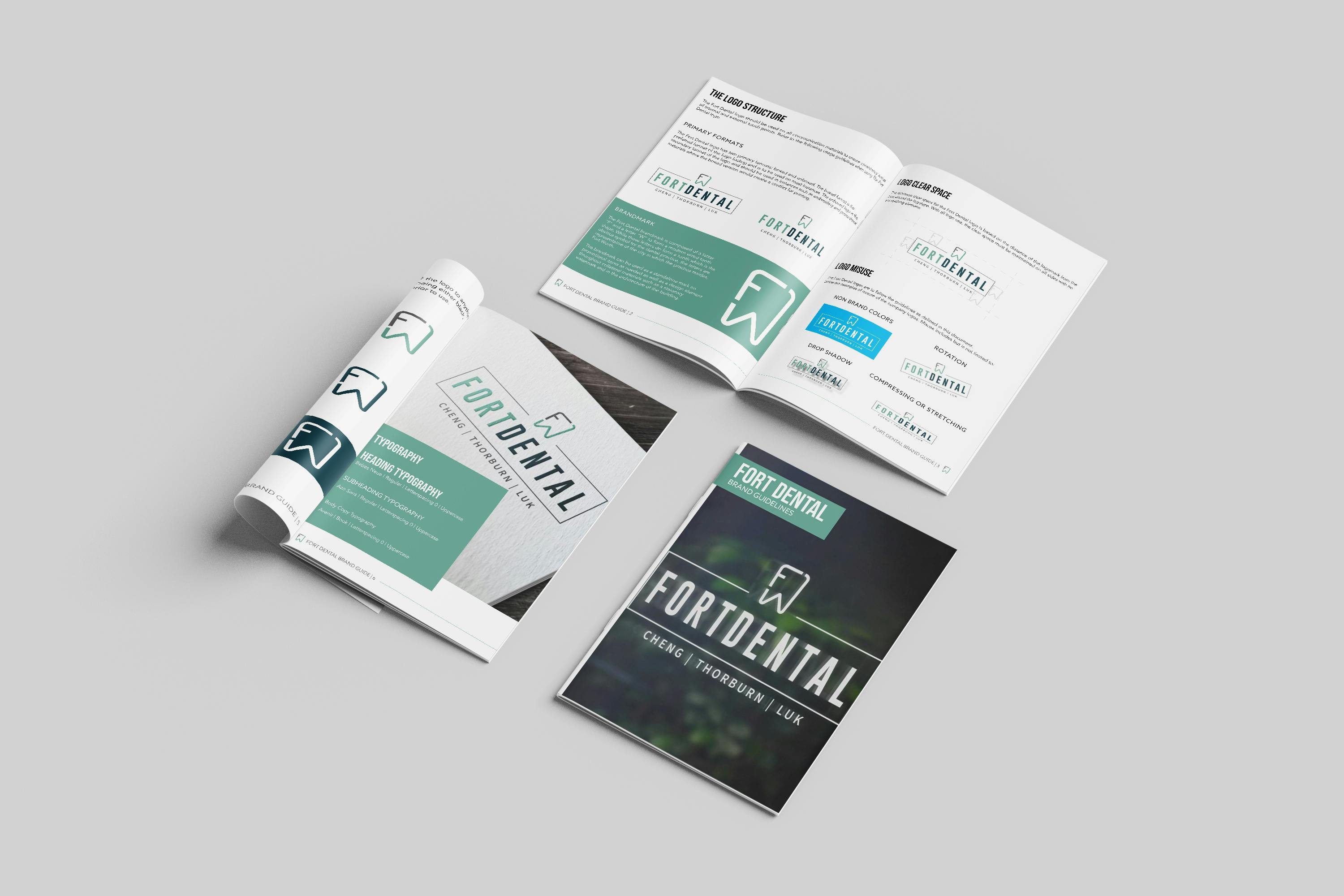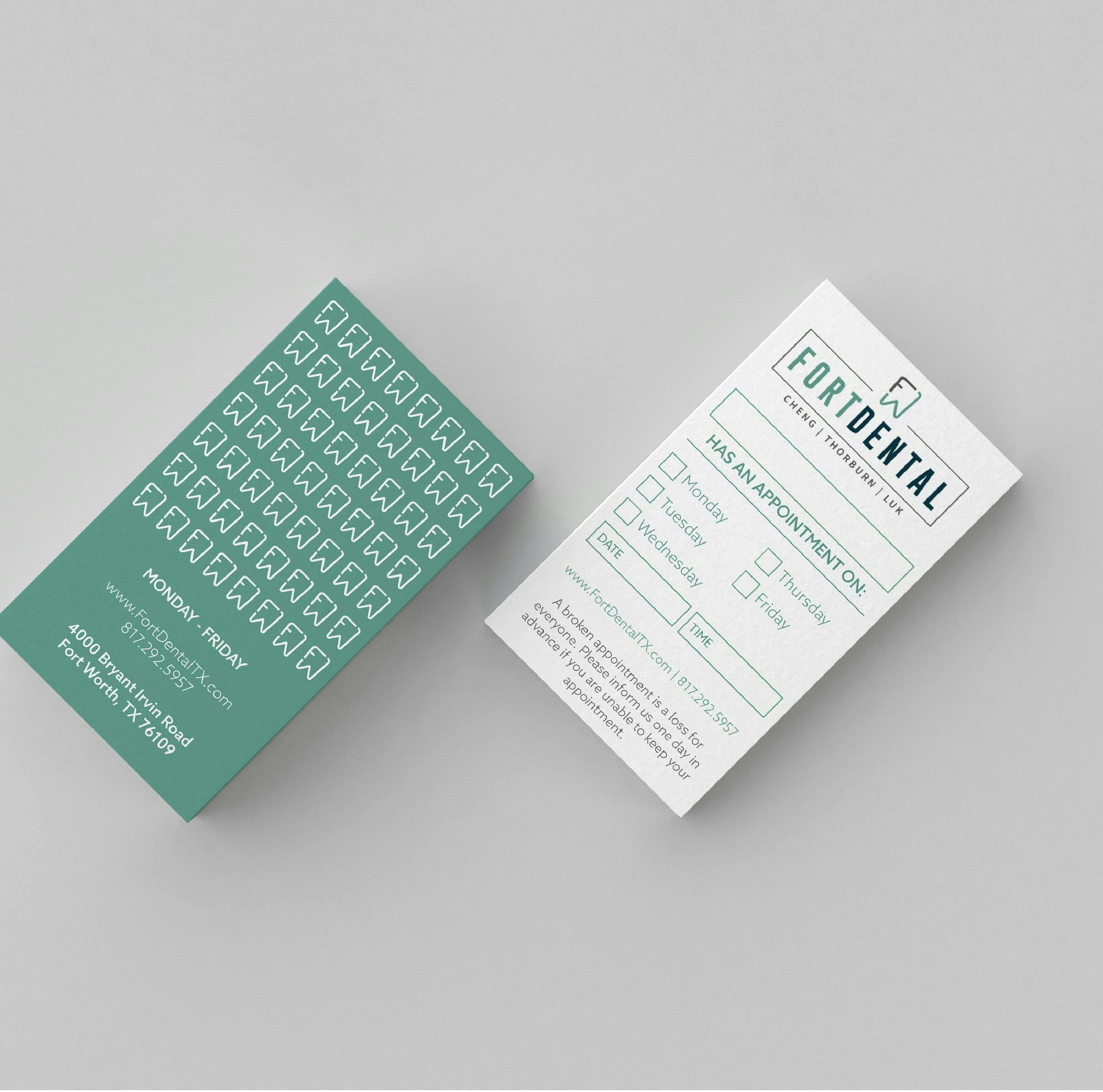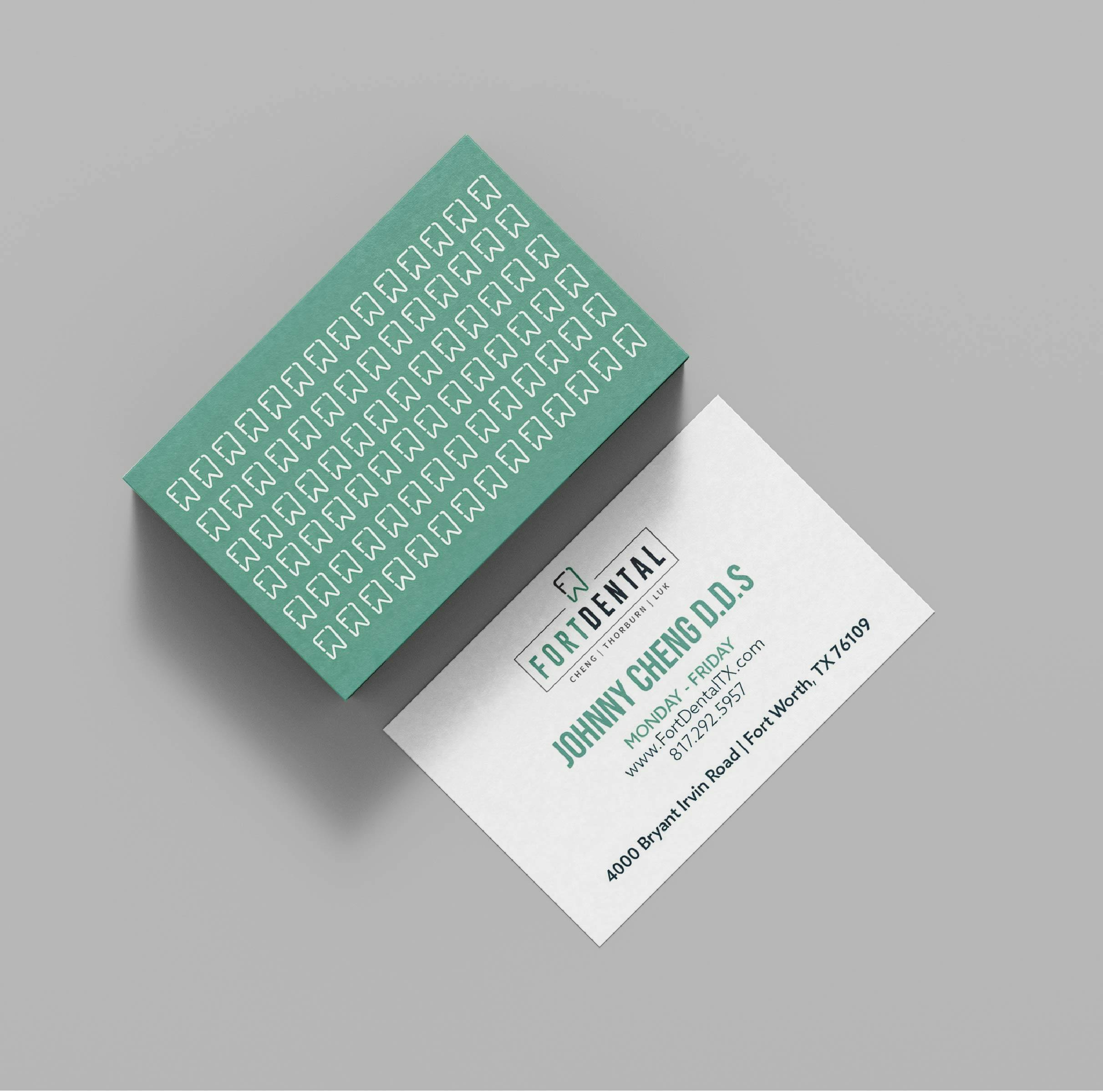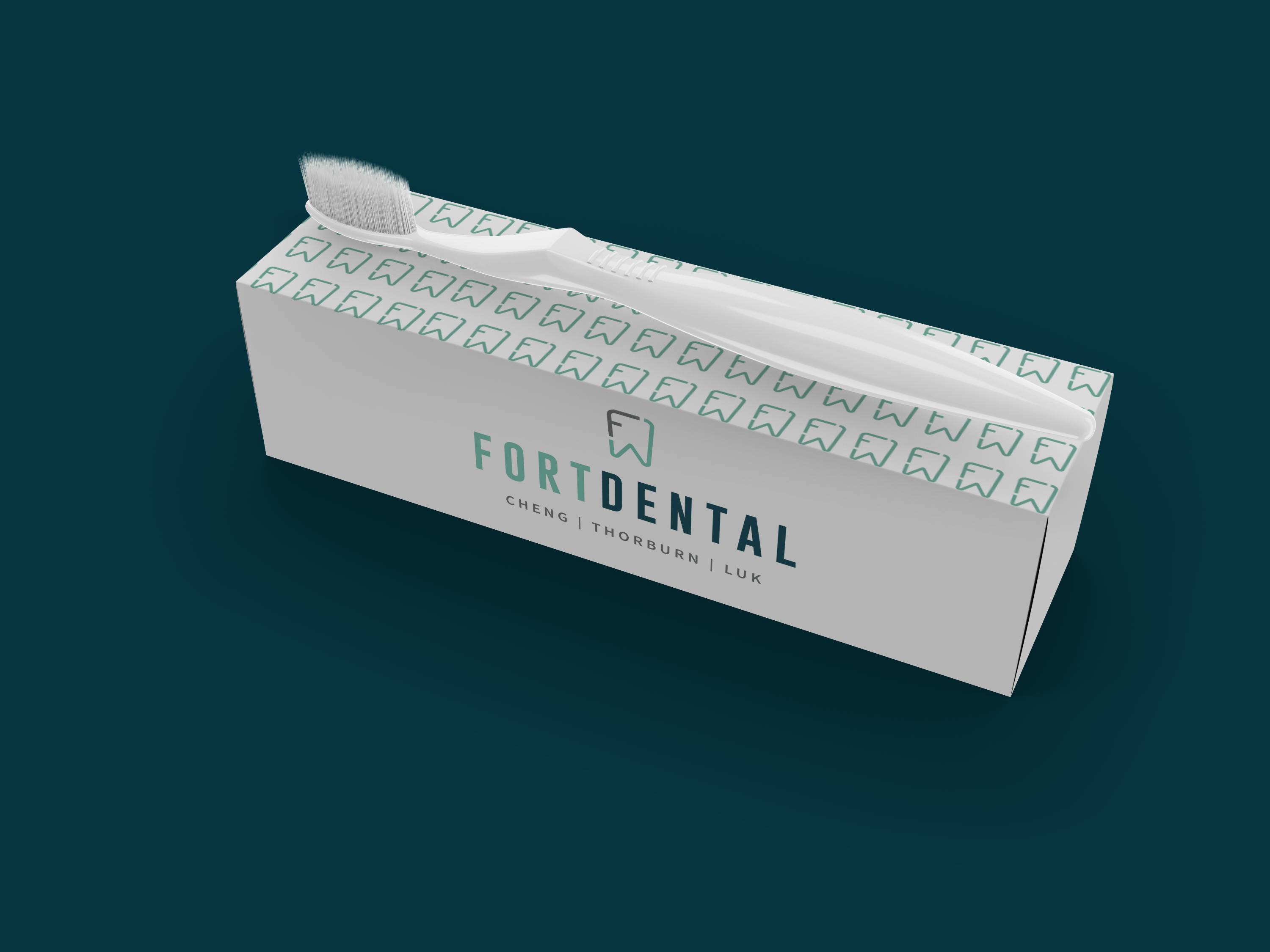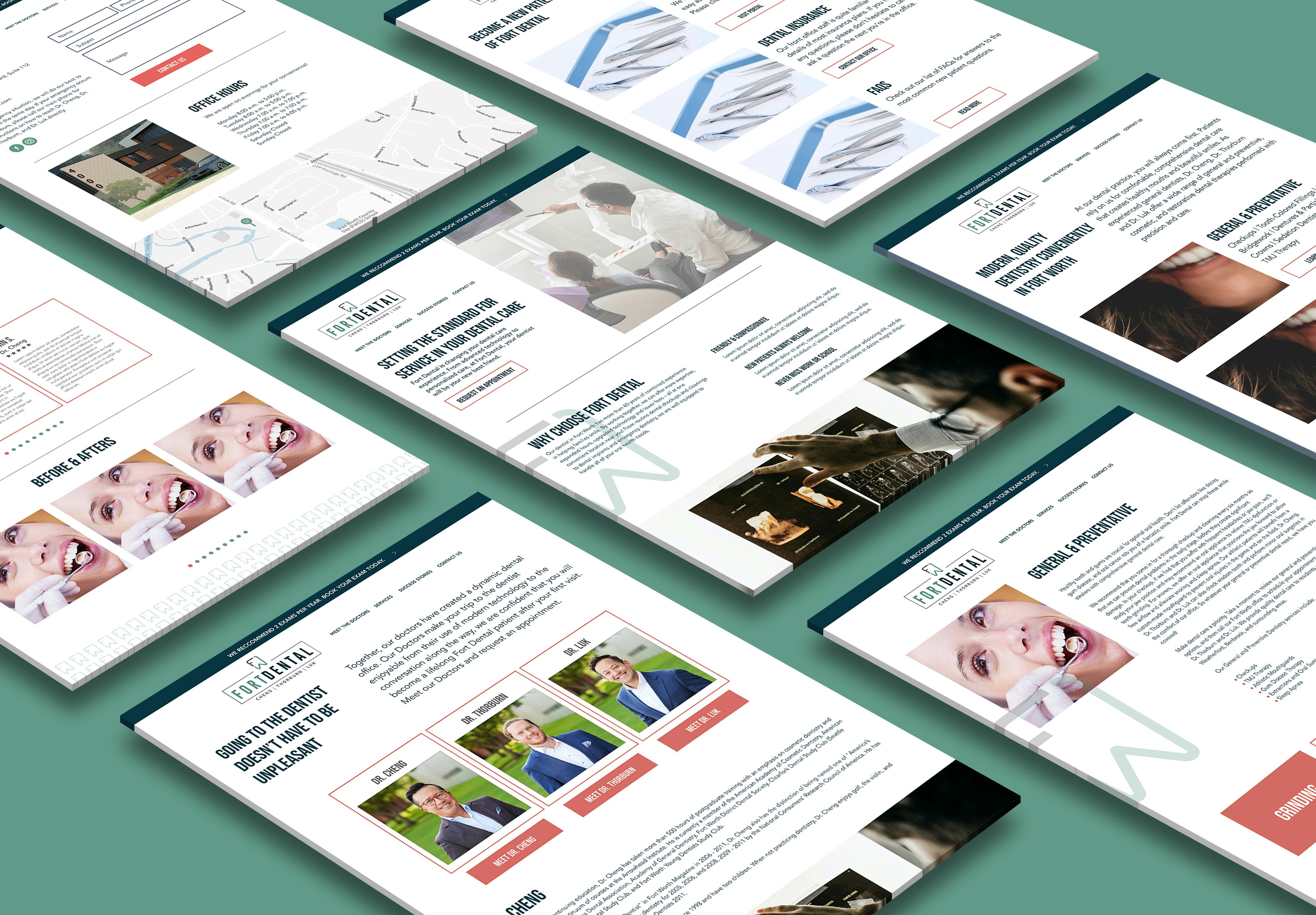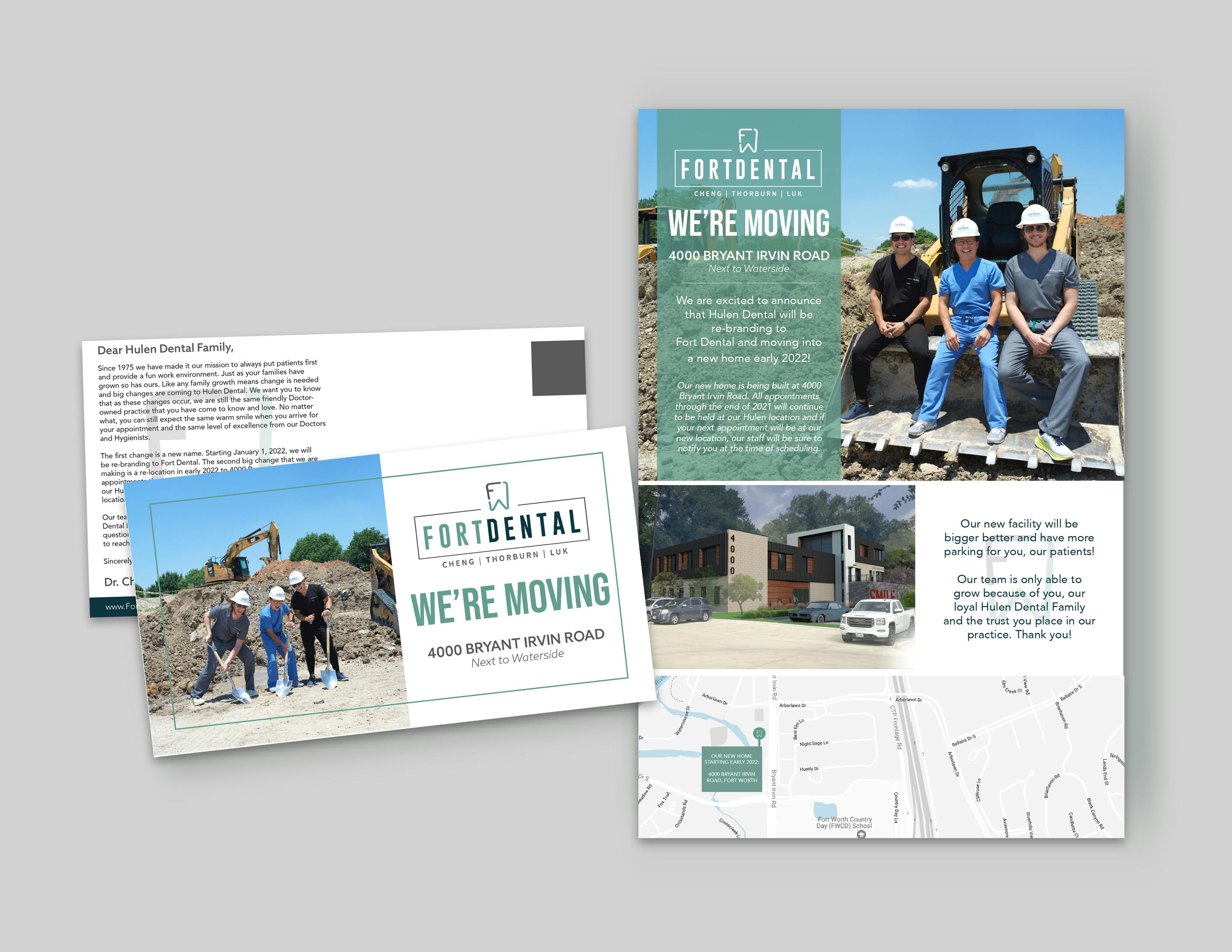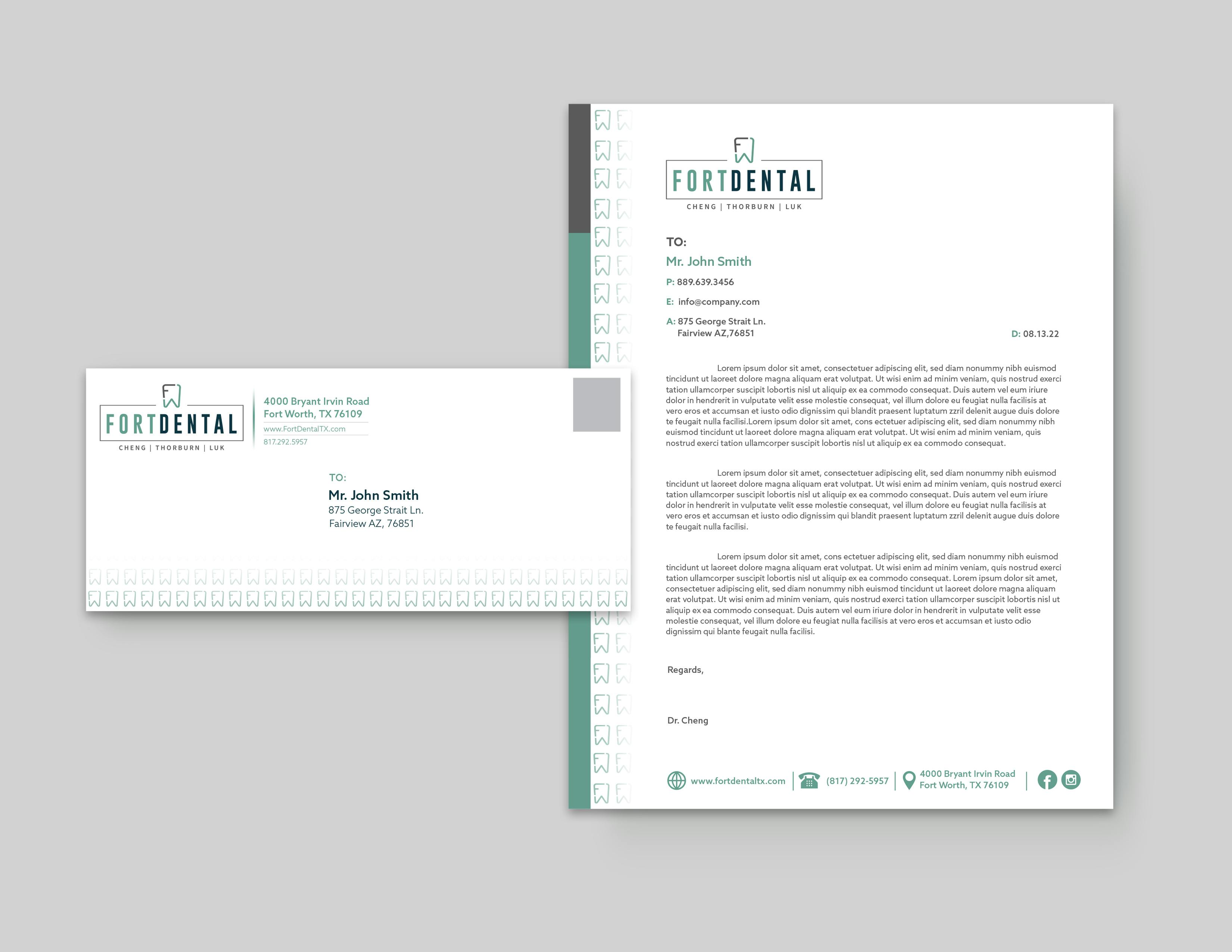 Social Presence
In addition to a substantial print presence, our team is proud to manage and design digital content for a variety of Fort Dental social platforms. A main outcome and goal of this rebrand was to reach a new audience and bring in clientele searching for a practice with dedicated and experienced doctors, friendly and compassionate staff members, and affordable, modern dental care.
Say Howdy
Inquries or just to chat, we're here to help