The Story
We love working with well-established companies looking for a fresh take on their brand visuals. First Equipment Company approached our team with a need for a new look and a marketing strategy to drive co-managed IT services for their 30 + year old business.
To accomplish this, we started with a brand audit where we examined every aspect of their marketing activities and made initial recommendations. From there, we moved into a rebrand, website overhaul, and digital tactics to support the internal sales team. We also shifted the name of the company from First Equipment Company to IT First to appeal to the new target audience.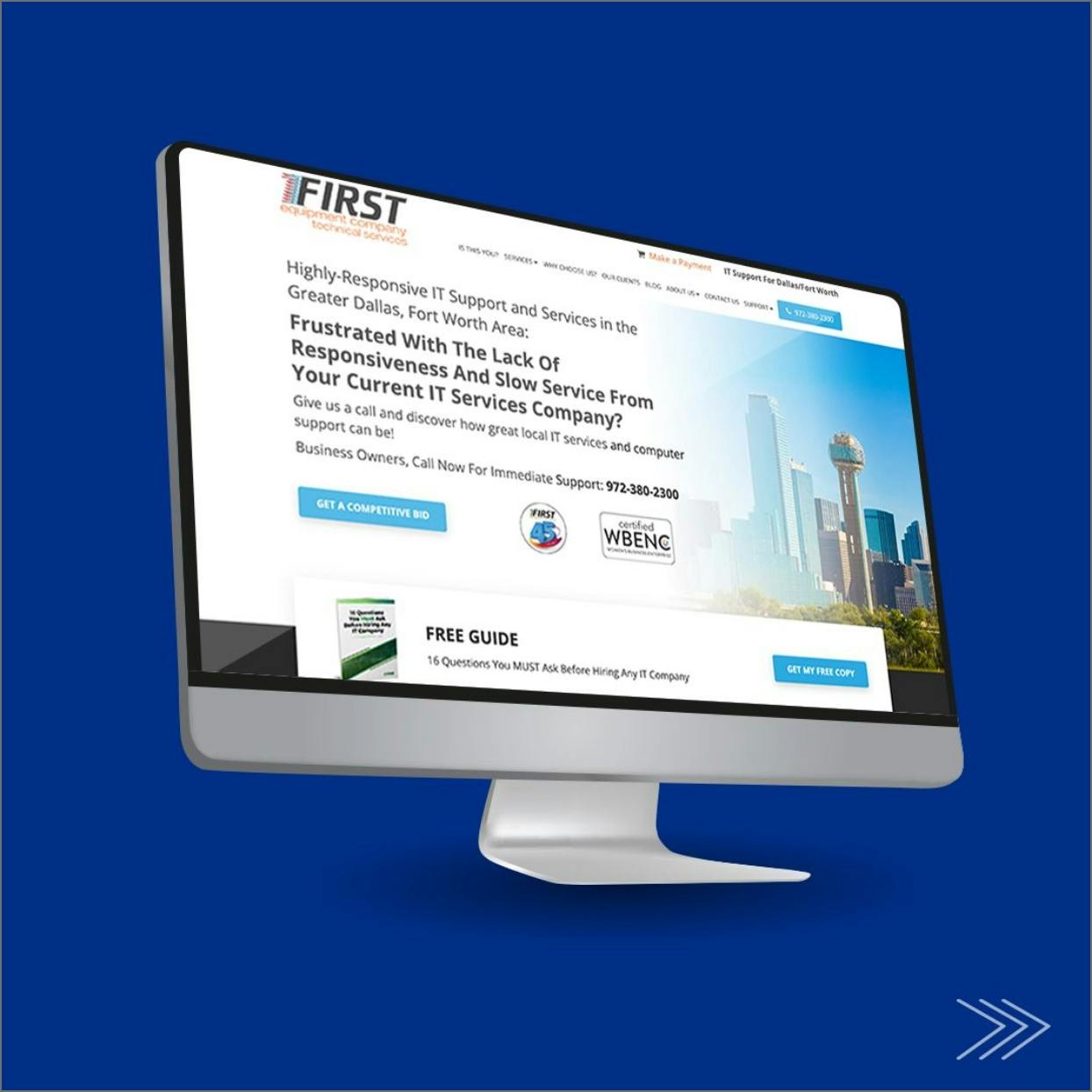 Before
From lack of website inquiries to inefficient client management, the old website featured cold visuals and heavy copy. The website had an 80% bounce rate and 1.2 pages per session meaning users to the site were not finding or resonating with what they were finding on the site.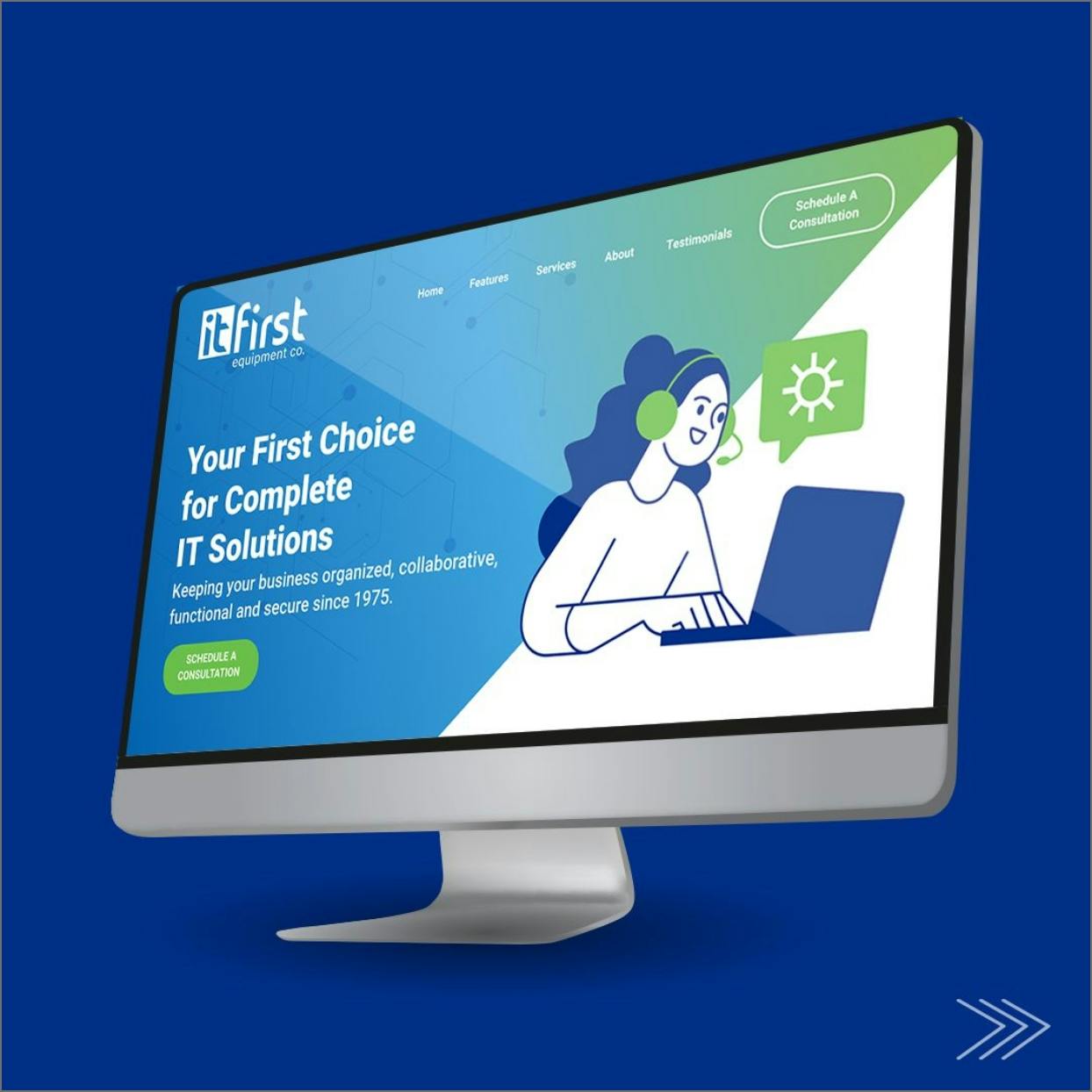 After
Using empathetic language targeting the internal IT manager/director coupled with clear calls to action and a rebrand, the new site now has a 17% bounce rate with an average of 5.75 pages per session. Users are finding what they are looking for on the the IT First website and viewing multiple pages per session meaning the site content is resonating with the target audience for conversion.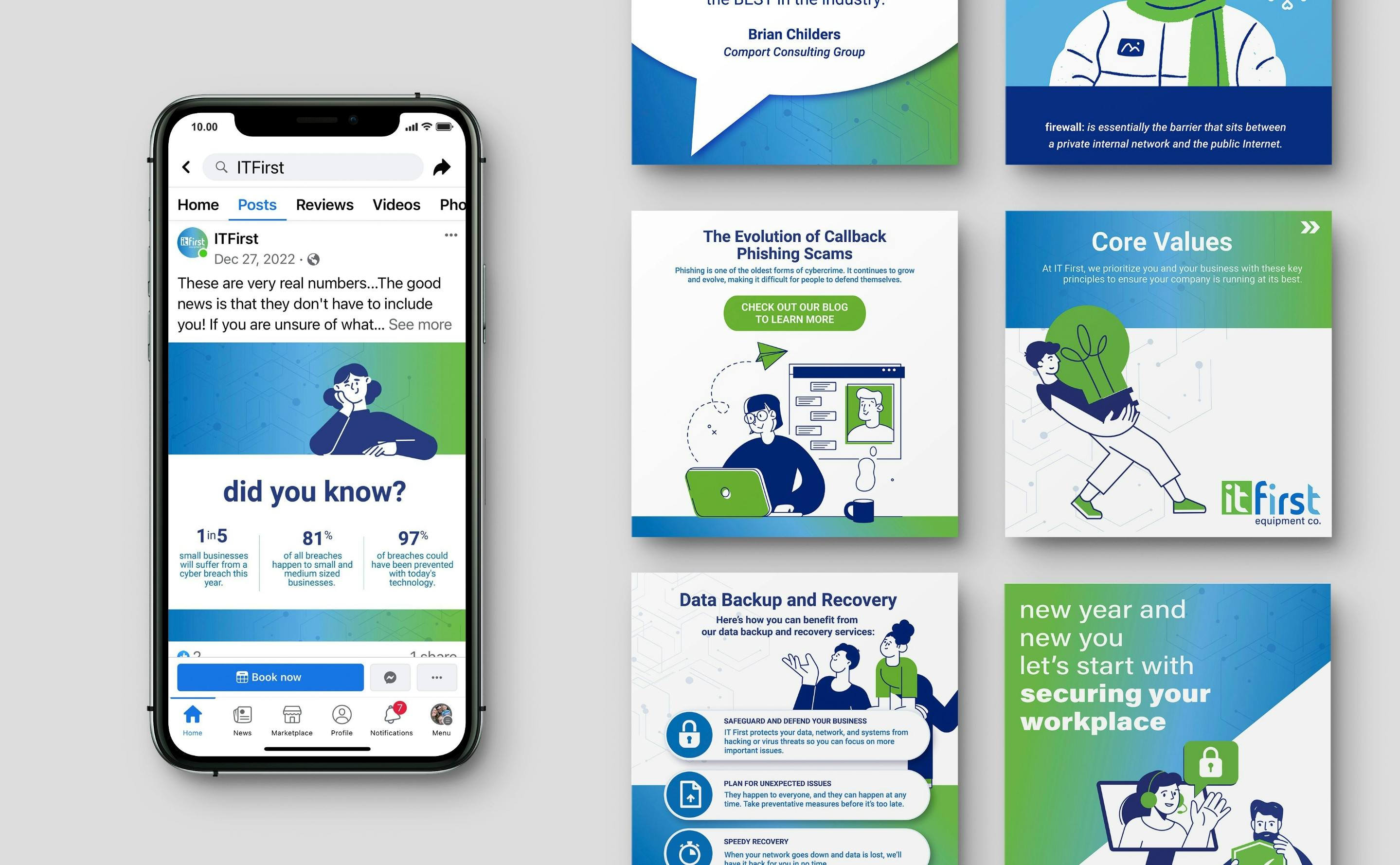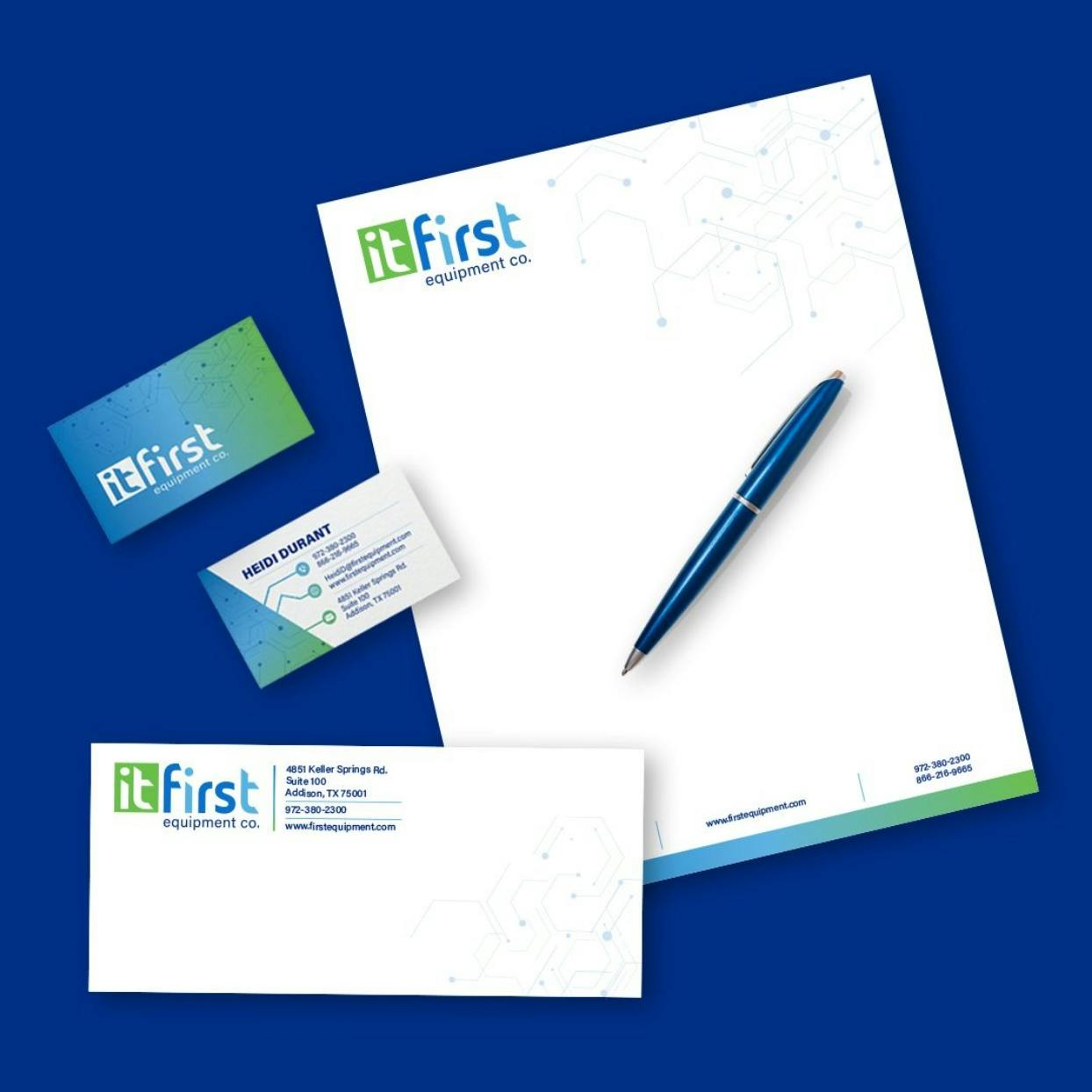 End Result
Not only does the new site have raving reviews from existing clients, it's attracting new clients too! With a 17% bounce rate (almost a 20% improvement), the site is attracting new visitors from our marketing tactics and getting them to stay on site, view more pages per session and ultimately reach out for a consultation.
Our email automations are seeing 70% open rates and 30% click rates and the sales team is busy working on following up with our marketing qualified leads. The symbiotic blend of visuals and strategy is producing results for this beloved client!
Say Howdy
Inquries or just to chat, we're here to help