The Story
Growing from the ground up since 1989, JBI Electrical Systems has become a nationally recognized, award-winning provider in the electrical industry. From humble beginnings, JBI values the same authenticity and commitment to remaining true to who they are and creating respected, long lasting relationships among clients and employees.
JBI has provided electrical services and systems for some of the largest and most well-known corporations across the country, including Buccees, Tom Thumb, Ikea, and many more.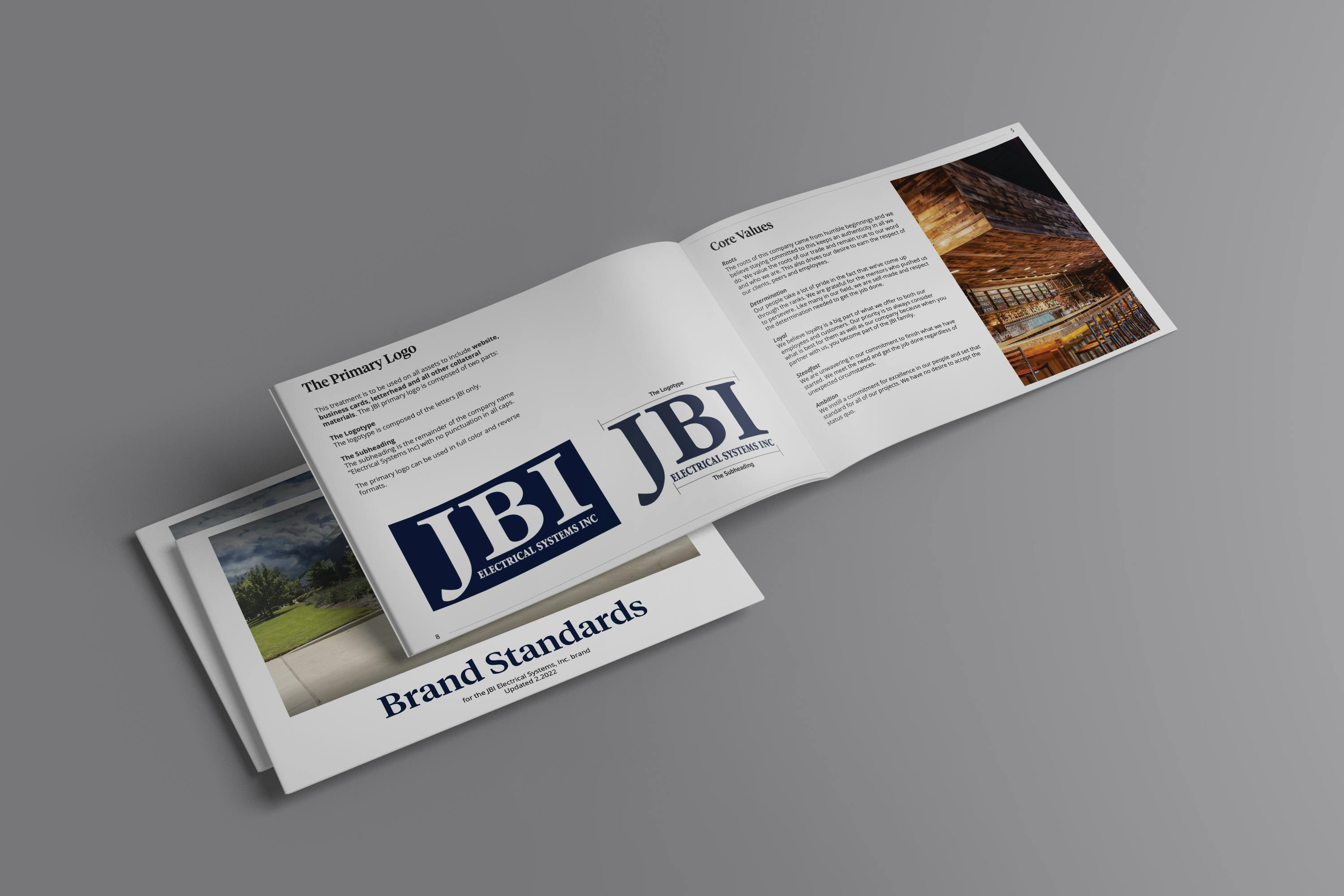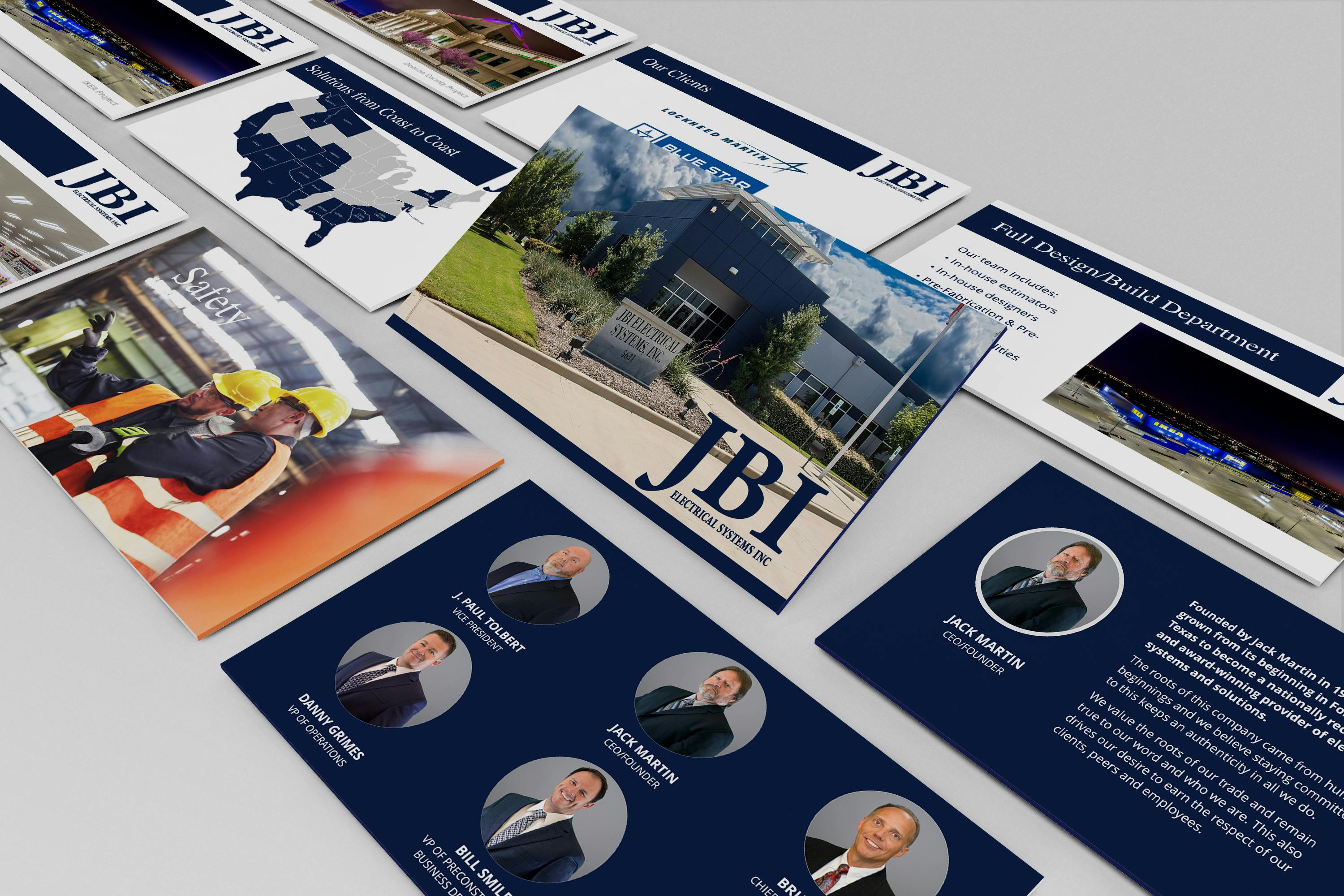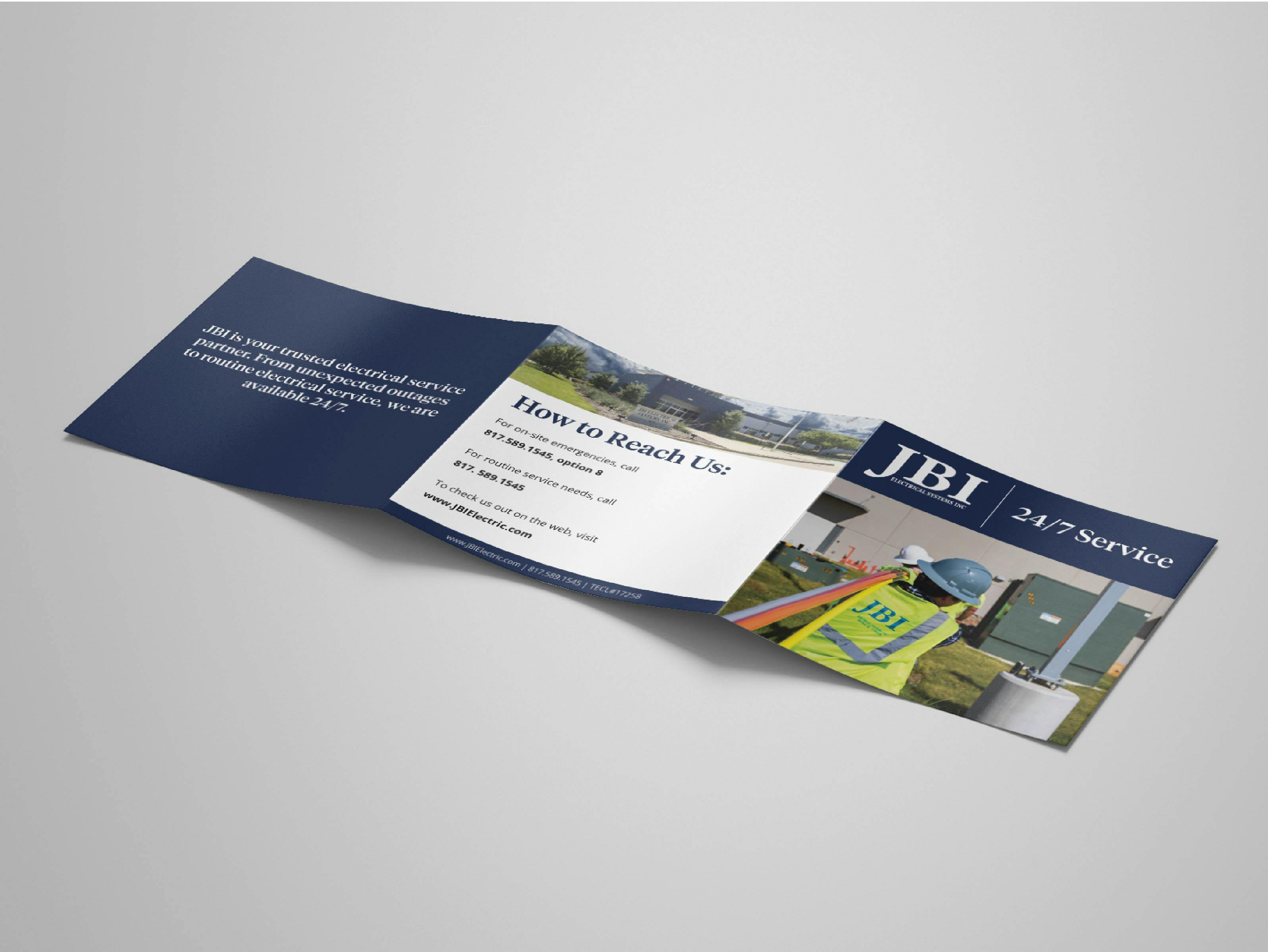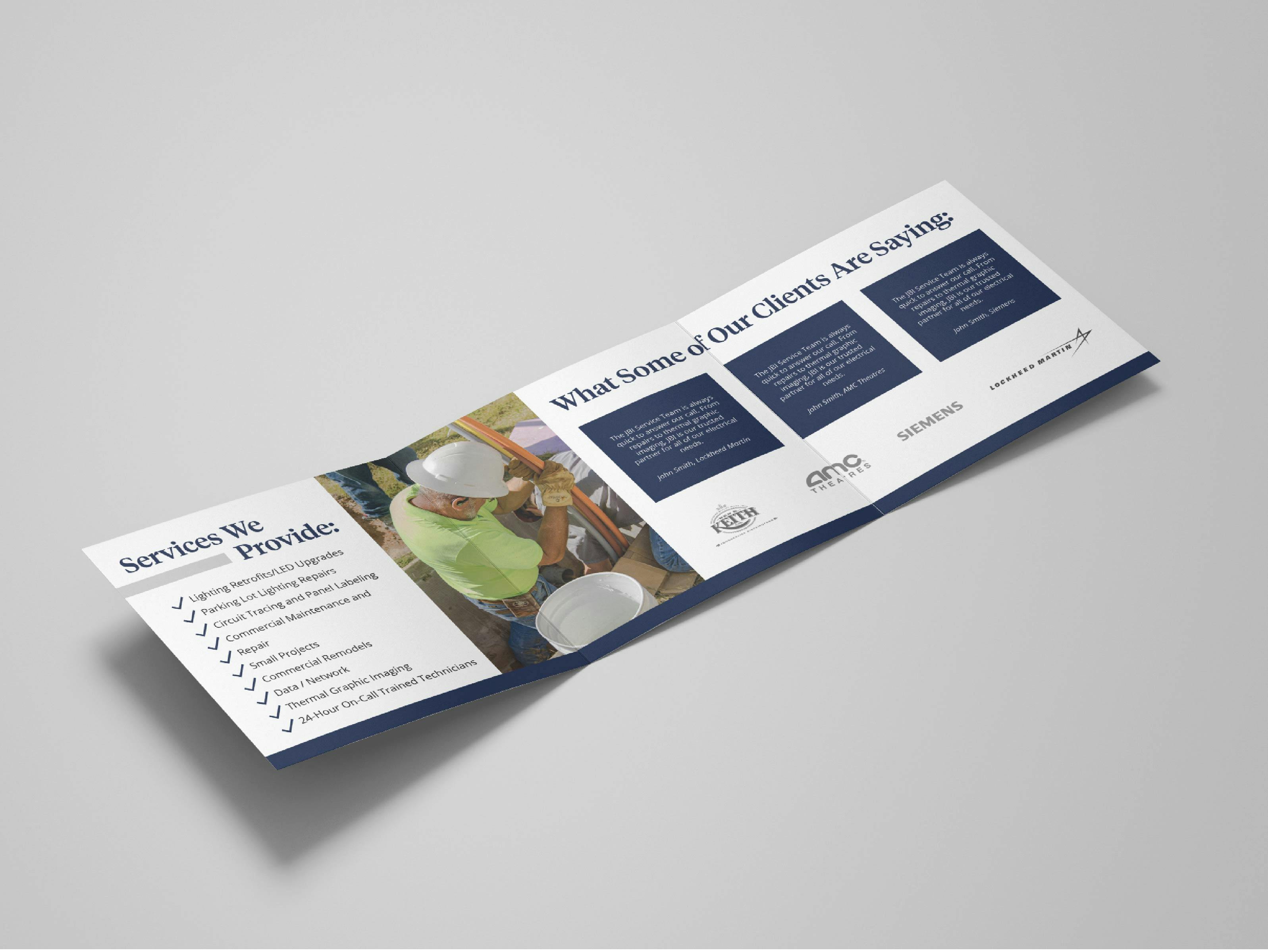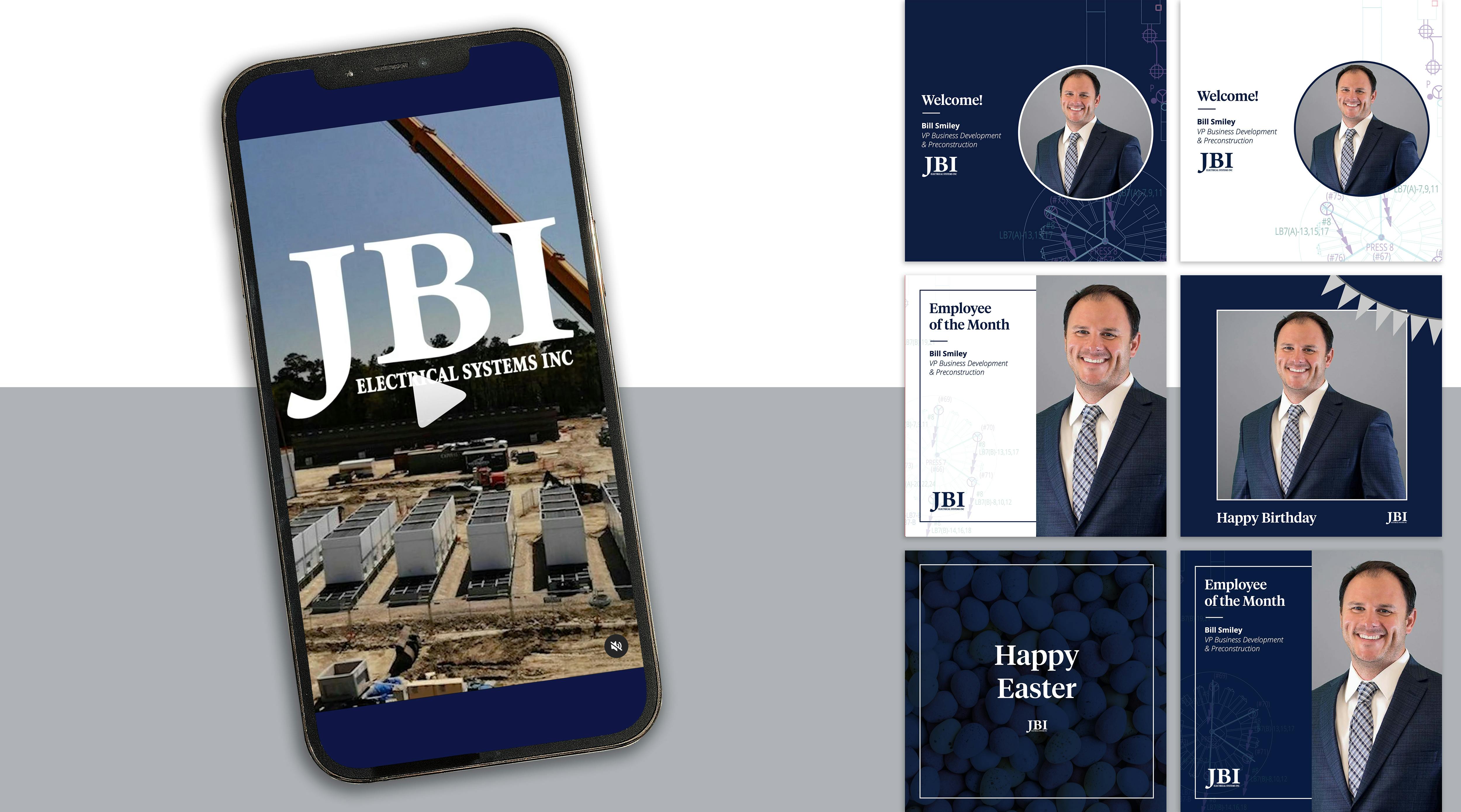 Award Winning Electrical systems
JBI came to us in need of a brand refresh that matched their always-changing and expanding company and reflected the experience, commitment, and quality that goes into their work.
Our team has assisted the company with a variety of print materials including business cards, brochures, flyers, and more. In addition, we have made their social media and web presence stronger with the use of a refreshed logo and brand identity as well as innovative graphic design aesthetics.
Say Howdy
Inquries or just to chat, we're here to help