The Story
Family owned and operated in Fort Worth, Texas, Sunrise Scones creates gourmet, frozen take-and-bake scones for you and your family to enjoy at home. They pride themselves on using organic, fresh ingredients in every scone, bringing the bakery right to your kitchen. As a small business, Sunrise Scones wanted to create a fresh brand and package to go with their newly launched line of frozen scones with a colorful and hand-drawn design aesthetic.
We wanted to incorporate bright, playful colors and fluid fonts for an approachable appearance with a bohemian feel. With a variety of delicious flavors, we wanted to make sure we included photography of the products on the packaging to show the small batch, handcrafted scones in all their buttery perfection.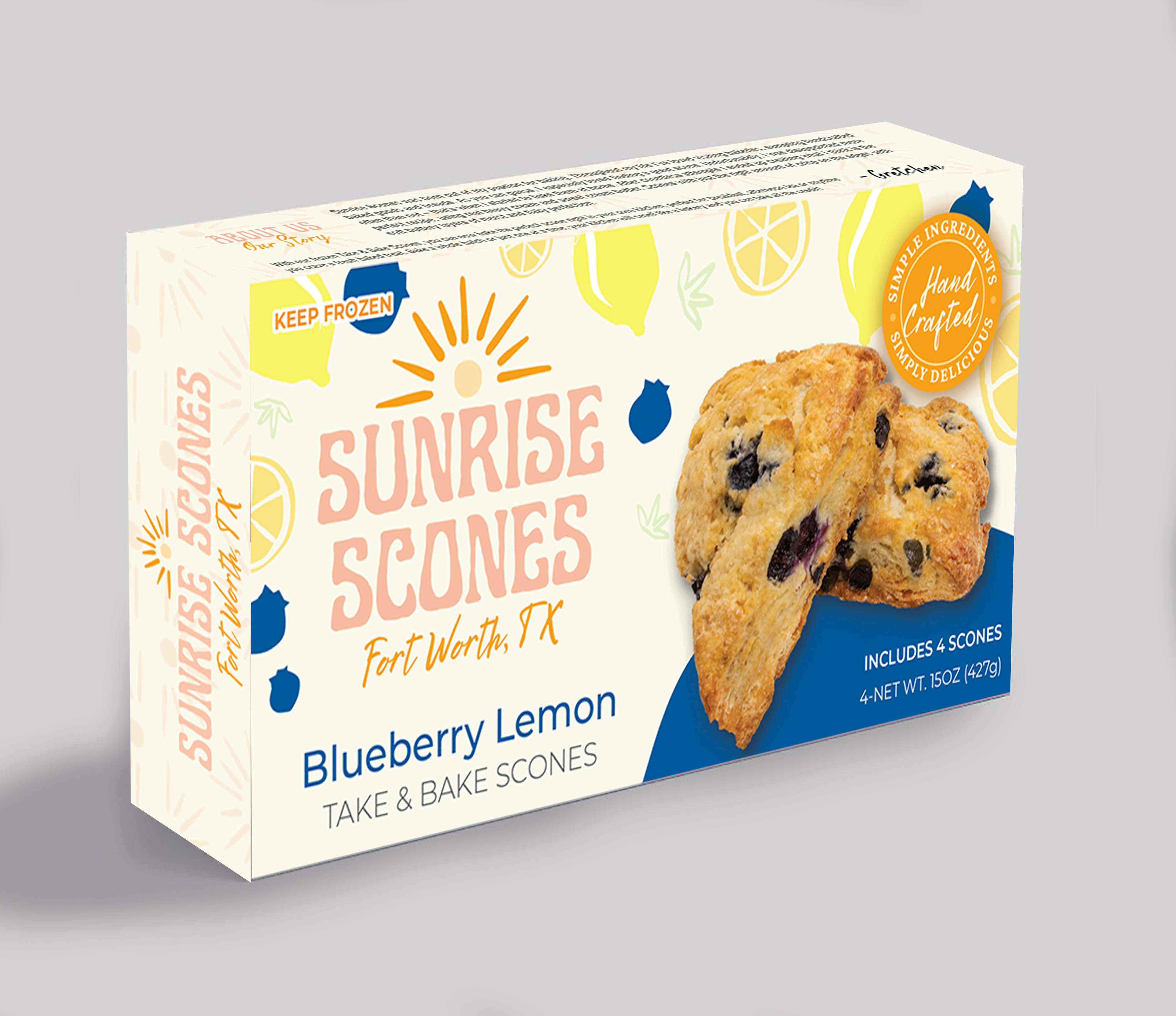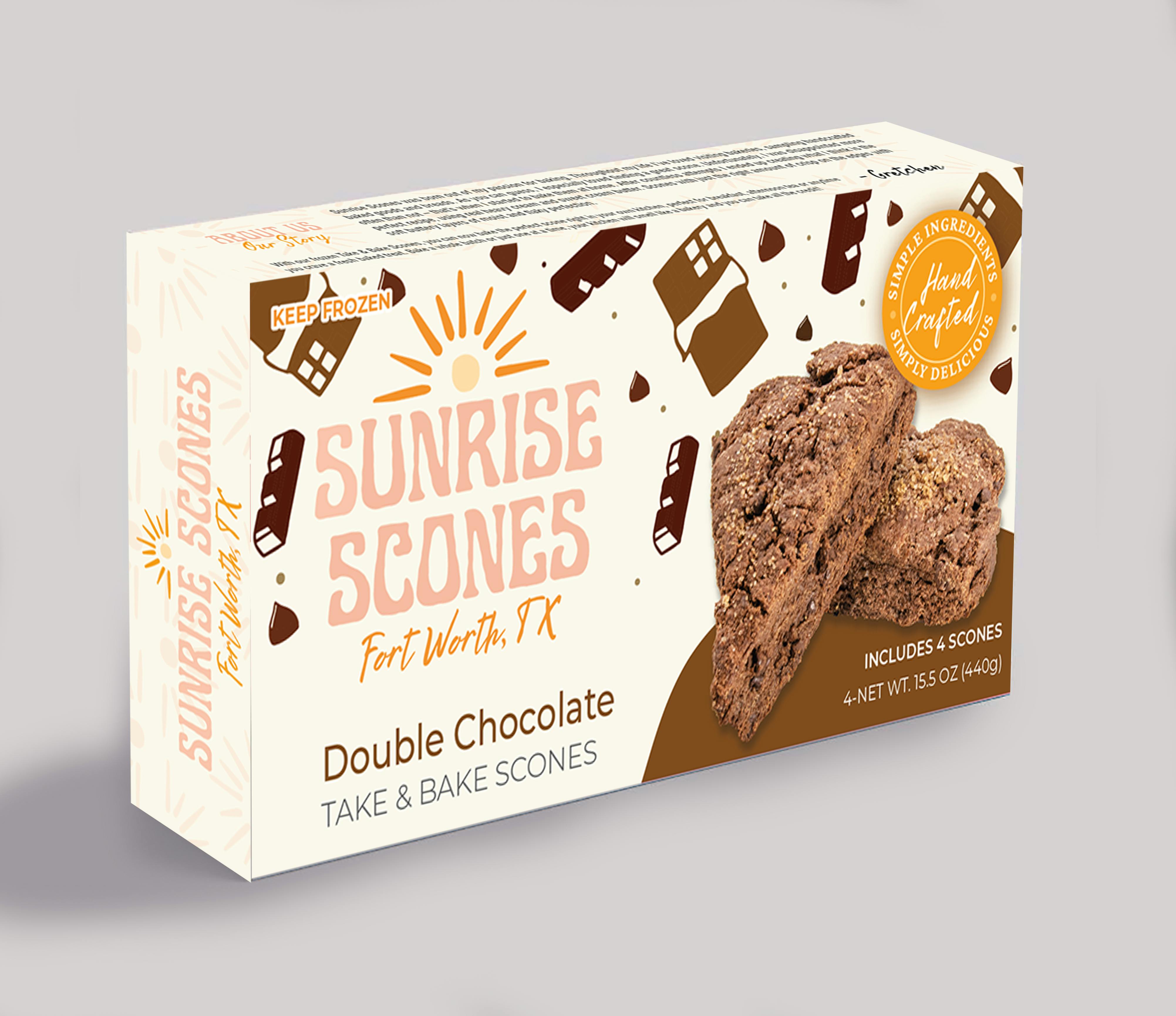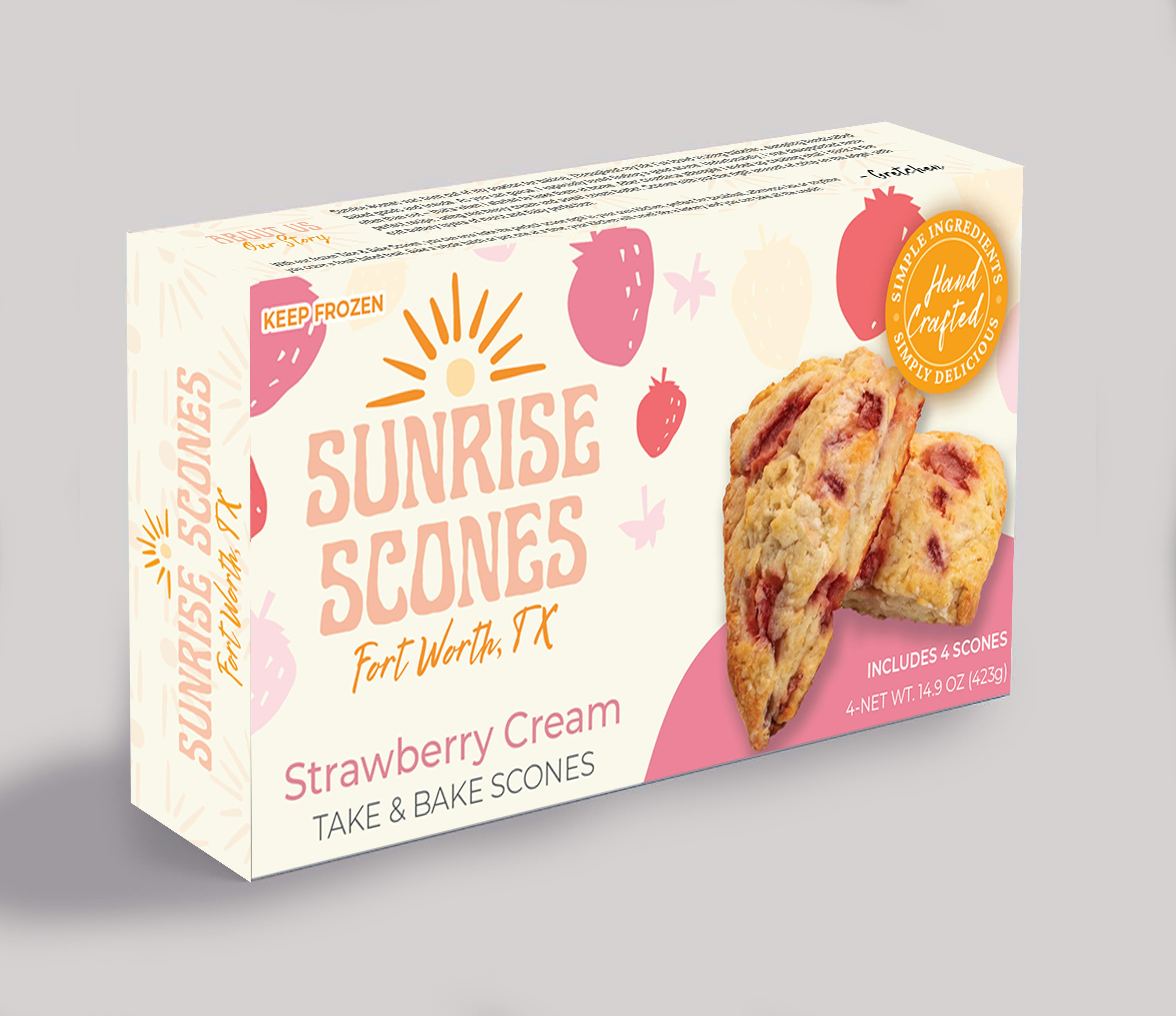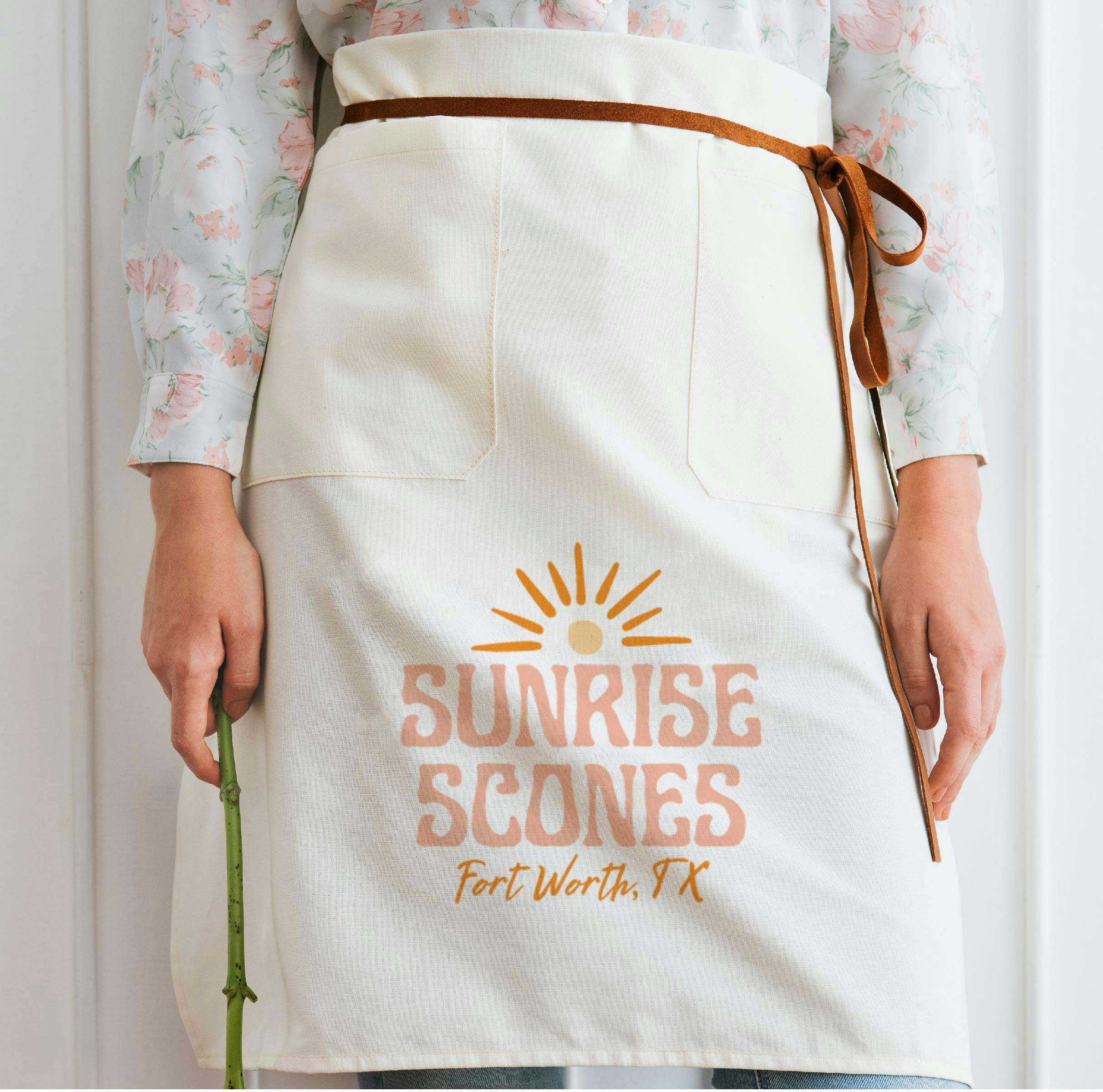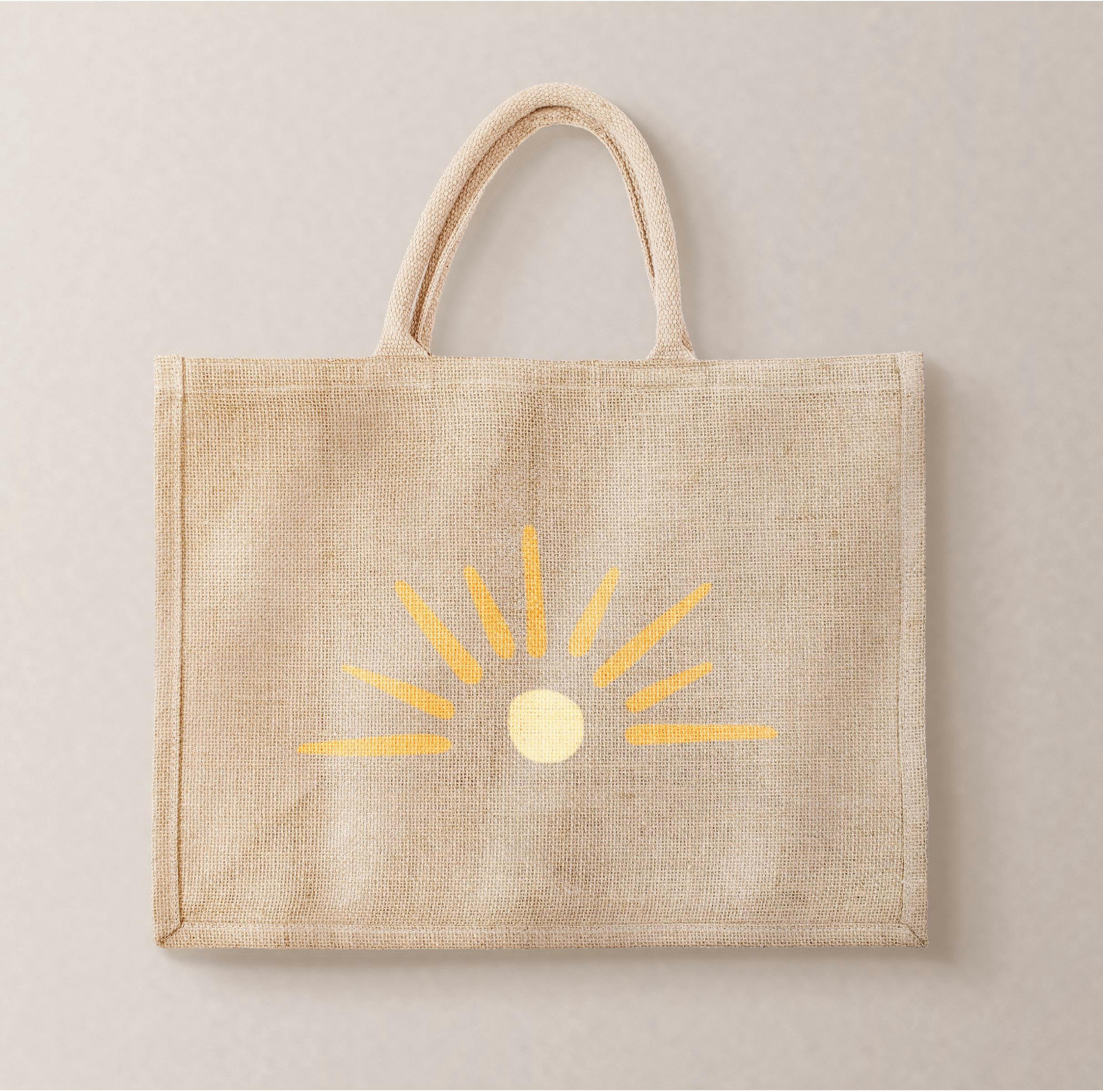 End Result
For the final logo and package design, we chose a psychedelic and hand-written font combination paired with a drawn sunrise. Incorporating this logotype with hand-drawn patterns for each flavor, professional photography of the scones, and a vibrant, playful color palette allowed for us to give Sunrise Scones a new identity for their growing brand. Today, you can find Sunrise Scones at Clearfork Farmers Market and Central Market.
Say Howdy
Inquries or just to chat, we're here to help